How to set up your swissmail.org account for Mail with Mac OS X
You will need the following information to setup your swissmail.org email account:
Your Incoming Mail Server (POP/IMAP) and Server Port Number
Your Outgoing Mail Server (SMTP) and Server Port Number
Your email login name (user name/account name)
Your email address
You will find the necessary information by accessing your account via our WebSite at www.swissmail.org. To get your account specific information, log into your account, click on the ControlCenter button, click on "Accountdata" in the left hand navigation menu and scroll down to "Mailbox (POP3/IMAP) access settings".
Now you are ready to get started!
In Mail open Preferences and select Add Account (+).
Select the account type (IMAP or POP) and fill out the fields.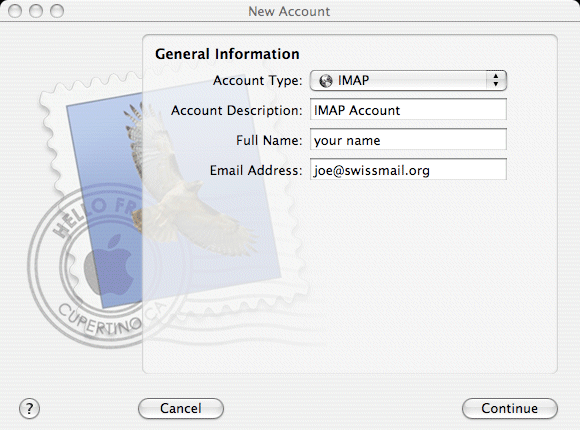 Fill out the fields according to your account settings.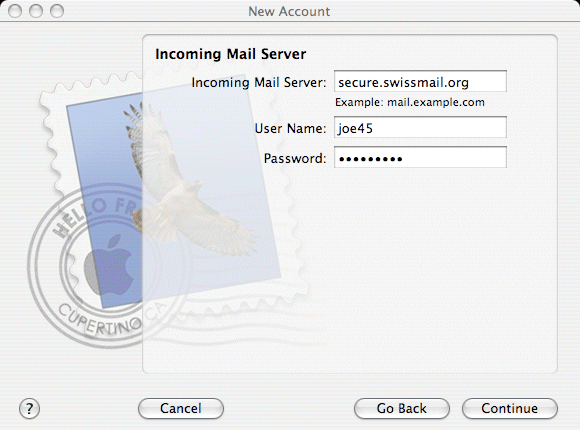 We recommend to use Secure Sockets Layer.
Without SSL your communication will not be encrypted.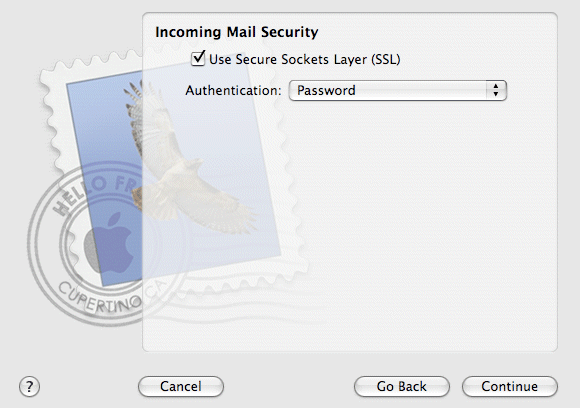 Set the outgoing server. Set "Use Authentication" and enter user name and password.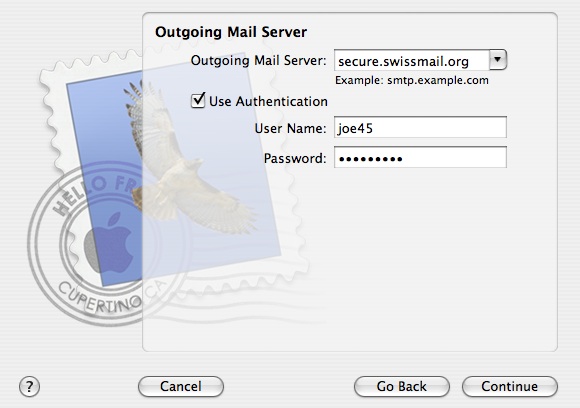 Click on Continue until you are finished.
Your settings should now look like this: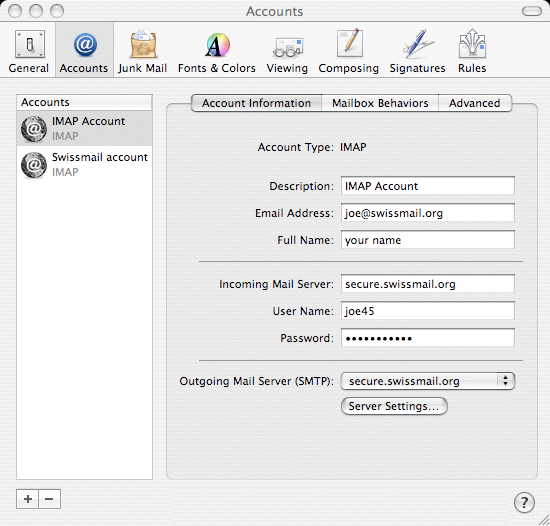 Click on the Outgoing Server settings button to verify the settings are correct. Use port 465 if you are experiencing any troubles.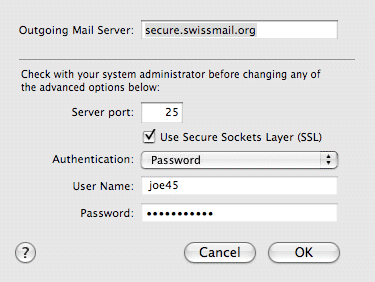 Click on the Advanced tab in the Accounts window.